Exakis Nelite awarded a Bronze Medal in the EcoVadis CSR assessment
Exakis Nelite took part in the Corporate Social Responsibility (CSR) program run by EcoVadis. The reputation of this platform and its use by our customers led us to choose this global company consulted by over 65,000 companies in 160 countries.
The EcoVadis assessment measures how companies integrate CSR principles into their activities. Four themes are covered in this assessment: environmental, social, ethical, and supply chain.
Exakis Nelite scored 50/100
Exakis Nelite scored 50/100 in the EcoVadis CSR assessment, and was awarded a bronze medal.
Great recognition for Exakis Nelite, again showing that as a company, it is committed to ethical, social and environmental issues.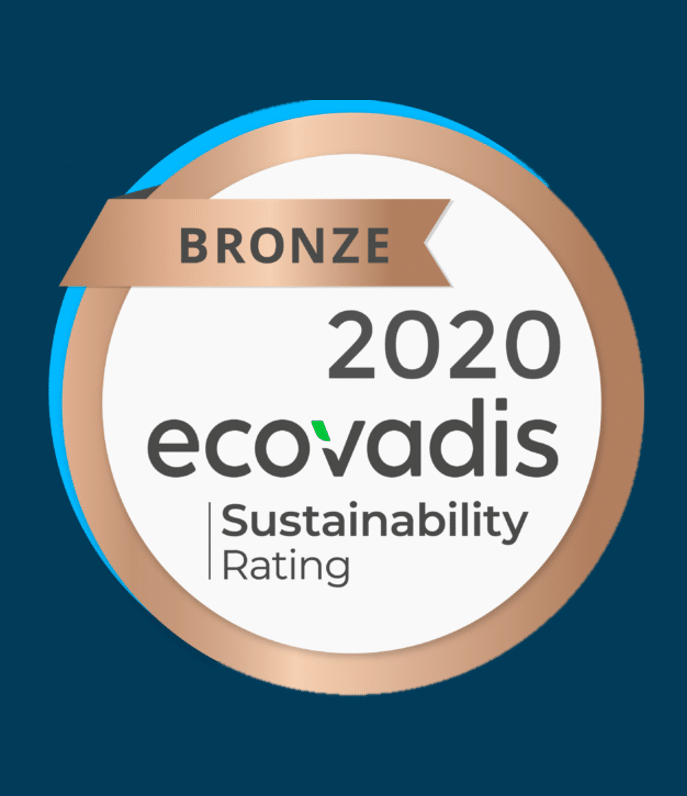 Our actions and our CSR approach
Several actions and steps have been taken, among which:
An ethics policy recognized by adherence to the following initiatives: the diversity charter, the Global Compact charter, the information security charter, and measures to protect customer data.
An environmental policy reflected in: membership of the United Nations Global Compact, virtualization of our servers, recycling of ink cartridges, waste and computer equipment.
Protection of human rights through a robust social policy: compensation for overtime or non-standard working hours, flexibility at work (remote working), health care cover, employee representatives, appraisals, reviews and career plans.
All these actions mean that today, Exakis Nelite follows a CSR approach.
Our CSR policy
We know that we make the best progress when we work together and it is important to us that we have a close-knit, committed community.
The convictions and values of each individual find a framework to develop at Magellan; with an open, proactive corporate culture that provides everyone with the means to get involved and take initiatives, as well as through our actions and our outlook on the future, making Exakis Nelite a responsible company.