Exakis Nelite voted best Microsoft partner for Modern Workplace solutions in France
Exakis Nelite wins Microsoft France Partner of the Year 2020 Award for Modern Workplace solutions
Microsoft France announced Monday, July 13, 2020 the winners of the Partner of the Year 2020 awards for the country. As every year, these awards recognize Microsoft partners who have developed their partner network and stood out thanks to their expertise in terms of the publisher's technologies and their ability to innovate.
All the teams at Exakis Nelite are delighted to receive this award, the result of a very strong commitment from all those involved with Modern Workplace projects for our customers. As a Microsoft expert pure-player, we are at the leading edge of new and innovative Microsoft solutions for today and tomorrow.
Didier Zeitoun - Chairman of Exakis Nelite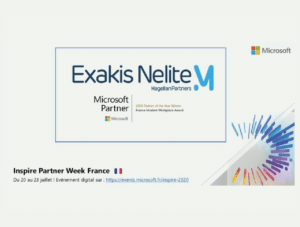 Microsoft has created 8 awards in France to recognize its best local partners. Exakis Nelite is pleased to announce its nomination for the France Modern Workplace Award. The award will be presented to the winner at Microsoft's annual partner conference – Inspire – which will be held virtually this year from July 20.
A string of awards spanning several years and a successful merger for Exakis Nelite
Exakis Nelite won Azure Partner of the Year for Exakis in 2018, while Nelite was named Vice-Champion of the World in Security & Compliance. In 2019, Microsoft acknowledged the merger of both leaders when it named Exakis Nelite Partner of the Year in the Key Accounts segment.
Exakis Nelite has thus confirmed its success across all its offers for many years. Namely, Modern Workplace, Application & Infrastructure, Data & AI and Customer Experience.
Modern Workplace: transform the employee experience, promote efficiency and collaborative innovation, all done securely
Behind the challenges of the Modern Workplace, we focus on the user experience as it moves towards collaborative, unified, modern solutions for your business. Our aim is to provide support to help define your needs, the migration and the rollout of these services with security and continuous improvement in mind, to coherently align all your means of collaboration unlocked via Microsoft 365. Microsoft 365 includes Office 365, Windows 10 Enterprise, Enterprise Mobility + Security, a comprehensive, smart solution that allows everyone within an organization to be creative and work together securely.
However, the growing needs of business and the skyrocketing volumes of data consumed by companies require additional application tools that are simple to understand for non-IT specialists but still powerful enough for IT professionals. That's why we offer, via Power Platform, solutions that allow the creation of personalized apps with Power Apps, analysis for reliable, informed business decisions with Power BI, and the automation of this app world with Power Automate.
In addition, all companies in all sectors are turning to the Cloud to keep their competitive edge. With this in mind, we combine technical expertise and know-how to integrate, manage and supervise our customers' Microsoft Azure infrastructures and services. Our aim is to allow your environment to evolve while integrating your business challenges, and to create and optimize innovative apps thanks to agile working, with a view to the continuous improvement of services.
Best Microsoft Partner Morocco 2020
The leading independent Microsoft pure player partner in Morocco, an expert in consulting and the implementation of Microsoft solutions, Exakis Nelite won this year's "2020 Microsoft Morocco Partner of the Year" award.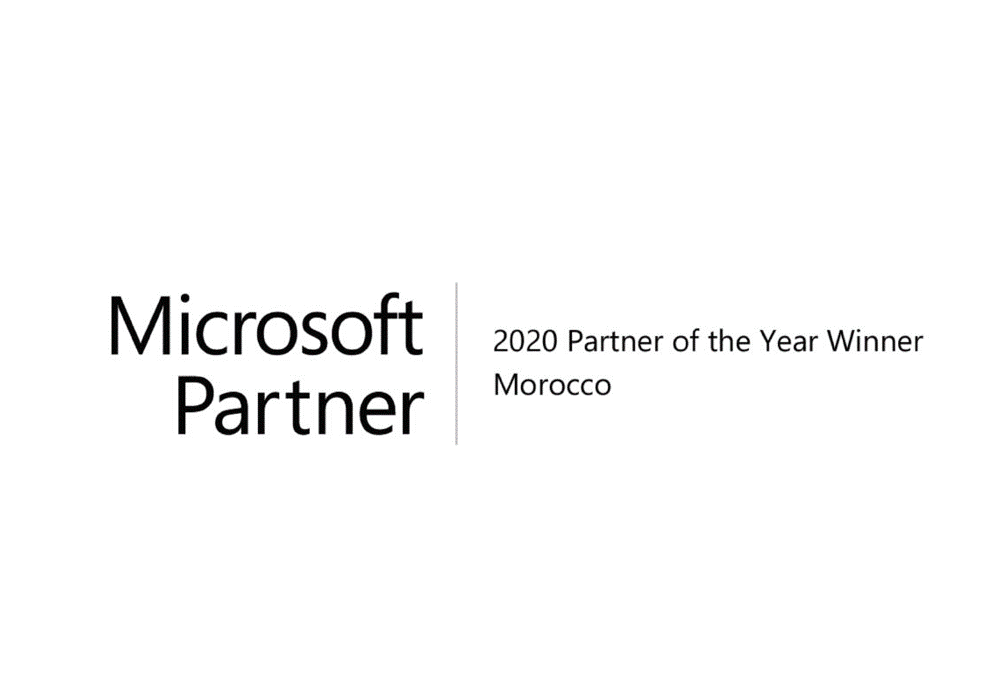 Discover Exakis Nelite
Exakis Nelite, a Magellan Partners Group entity, is the leading independent Microsoft pure player partner in France with its sights set on becoming the leading partner in Europe and in French-speaking Africa thanks to its strong presence in Morocco.