Exakis Nelite named best Microsoft partner for security solutions in France
Exakis Nelite wins Microsoft France Partner of the Year 2021 Award for Security Solutions
Microsoft France announced Monday, July 12, 2021 the winners of the Partner of the Year 2021 awards for the country. These awards provide annual recognition for Microsoft partners who have stood out by implementing customer solutions based on Microsoft technology and by their ability to innovate.
Among the 10 awards intended to reward its best partners in France, Exakis Nelite was honored to receive the France Security Award. The awards were presented at the annual Microsoft Partner Conference – Inspire – which this year was held virtually from July 12 onwards.
Security is a strategic area for Exakis Nelite in which major investment was made this year. It is also a major issue for our customers in the current climate. This award recognizes the work and involvement of the Exakis Nelite teams throughout this most singular year.
Didier ZEITOUN - Chairman of Exakis Nelite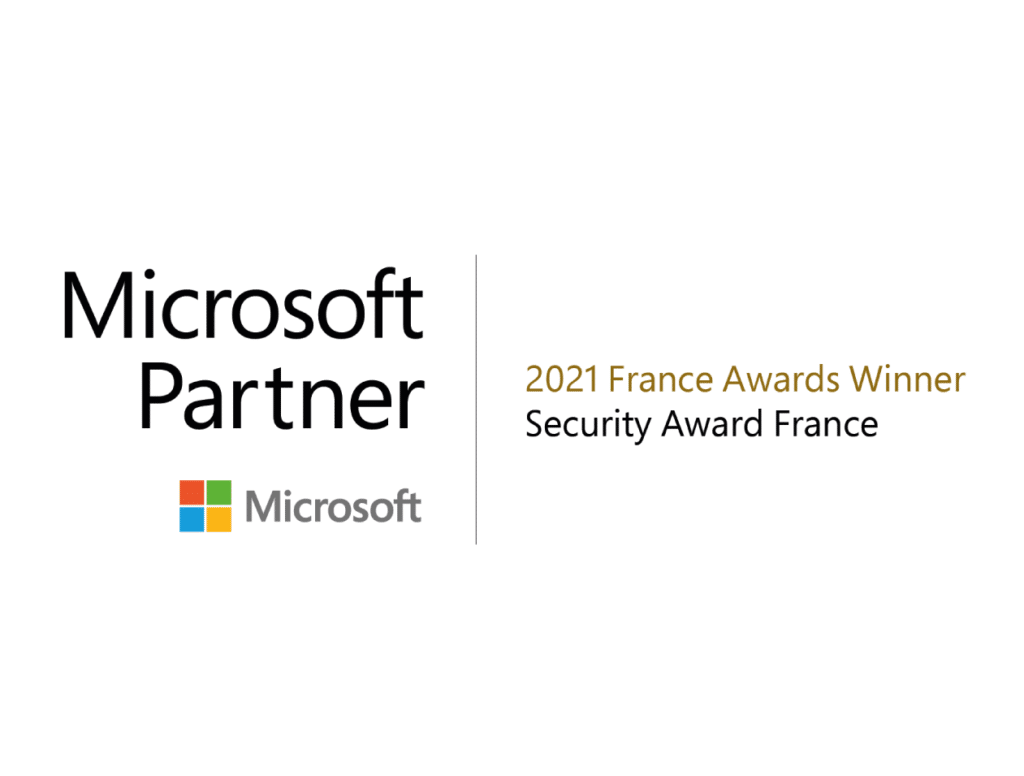 Renewed trust from the publisher and confirmed recognition after many years
Exakis Nelite has won a Microsoft Partner of the Year award every year since 2018. After the recognition of its commitment to the Azure Cloud, its unique position in the key accounts segment and its expertise on Modern Workplace, it is now the turn of the integrator's security to be welcomed into the fold.
For several years, Exakis Nelite has thus confirmed its success in all its areas of expertise and know-how: Modern Work, Security, Application & Infrastructure, Data & IA, Customer Experience.
Security: a key component in corporate digital innovation strategy
From identity protection and access management, through application and resource security, to attack detection and remediation, the challenges to be met in terms of security are vast and strategic.
Additionally, the climate we have experienced for some eighteen months has forced companies to strengthen their security on existing issues such as Bring Your Own Device protection against ransomware, as well as giving rise to new ones, such as hybrid working.
The aim of Exakis Nelite is to support its customers by providing appropriate responses to help them rise to the challenges presented by the myriad security issues facing organizations.
Discover Exakis Nelite
Exakis Nelite, a Magellan Partners Group entity, is the leading independent Microsoft pure player partner in France with its sights set on becoming the leading partner in Europe and in French-speaking Africa thanks to its strong presence in Morocco.